Control Panel : Construction : Asphalt Batch Mix Control Panel And SCADA
Our Asphalt Batch Mix system uses touch screen PLC technology with Individual SCADA System to integrate all the batching functions into one integrated controller which provides real time batching control on a PLC and all in one PC. Windows based user-friendly system will inspire you with how quickly a new operator can learn the system. Asphalt Batch Mix Plant can be operate and monitor from two place, which allows you uninterrupted smooth production process. Alarms messages with history of fault warning. Total 99 Recipes can be configured according to batch requirement for fast production. Any part of the Asphalt Batch Mix plant can be run manually and controls are customized to your exact plant needs. Fully interlocked system complies with all safety standards for global market to prevent accidents and lost time . GCAPL provides the precision necessary for today's increasingly sophisticated Asphalt batching control with latest technology.
Advantages of Asphalt Batch Mix SCADA
1.1) Asphalt Batch Mix SCADA monitors and controls the processes which ensure to achieve the required performance consistently.
1.2) All the operations can be controlled from a single central location.
1.3) It reduces the dependency on labour force for operational requirements, as it is automated, improves the quality to high standards.
1.4) Asphalt Batch Mix SCADA stores all the data in its database server, thus if required, the data can be accessed in the future to assess the performances.
1.5) The site engineer or the construction manager has a control over all the processes at centralized location.
1.6) It is difficult to monitor the temperature variation in bituminous mix during transportation from plant to site; However, Asphalt Batch Mix SCADA removed this difficulty.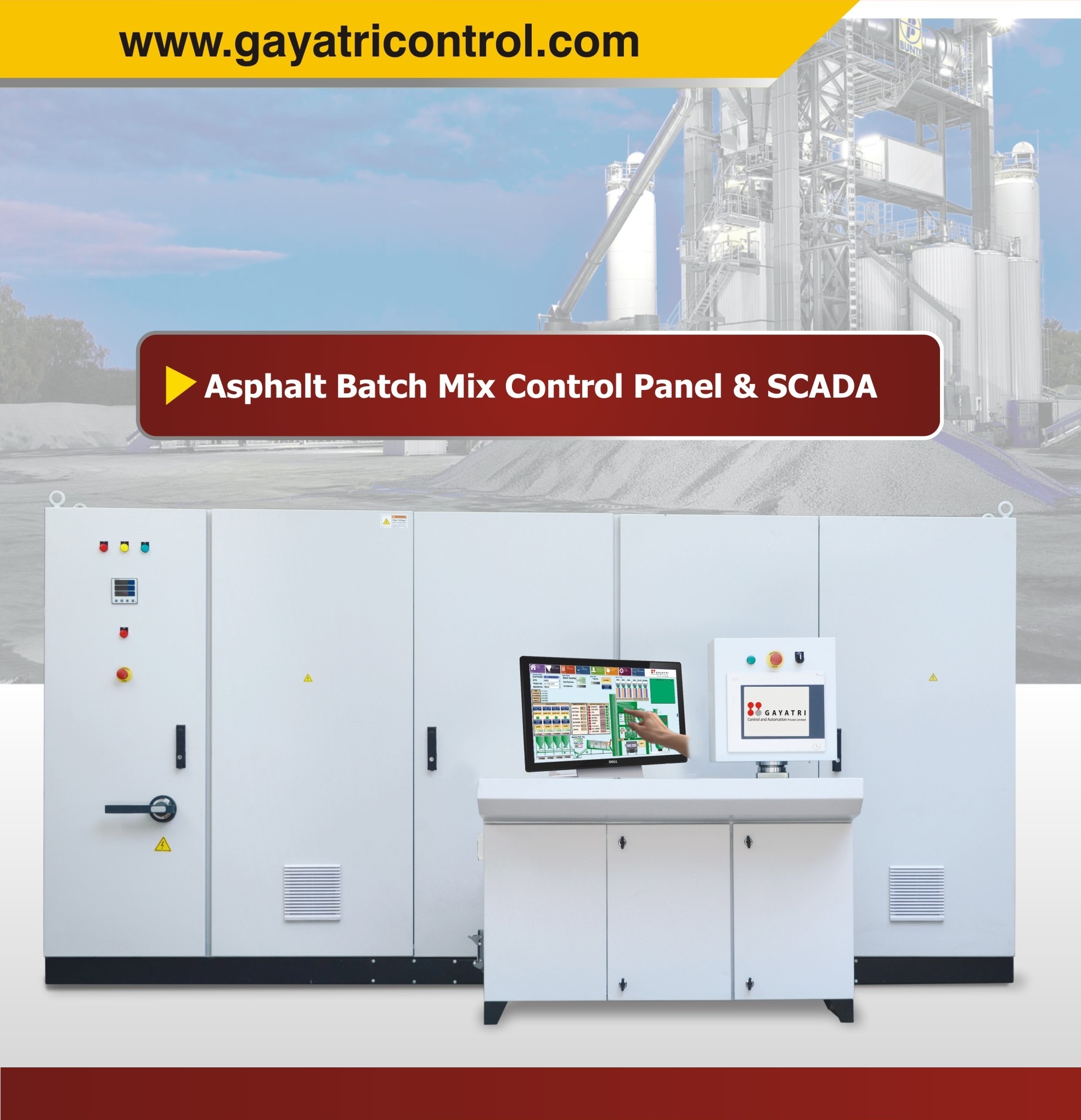 ---